Hello everyone!! Long time no see, I've been quite busy the last few days (and probably for the upcoming ones too) so I couldn't say hello to y'all.So, here it is once again:
I hope you've had a great February and that Mars would be even better!! Personally, I had an eventful month and things are getting quite calmer tougher but I'm positive that things will be alright at the very end ;).
Anyways, back to our sheep, *clears throat and take deep breath then* I FINALLY READ THE ASSASSIN'S BLADE!!! I CAN'T BELIEVE IT, IT SO AWESOME, FANTASTIC, MIND BLOWING, AMAZING …..(Ok, I'll save you from my rant) MASTERPIECE!!?!?!! Have you read it, if not you should definitively give it a try it's really really worth it. I truly couldn't put the book down, just wow! I've never actually read this kind of stories,and I'm SO overwhelmed, words can't describe my feelings. I'm shocked ,confused, sad (I suffered a whole day from one specific event,you should read to find out, my heart was is still not getting over it yet),happy,angry and thrilled at the same time, in other words, I'm a bundle of food? emotions.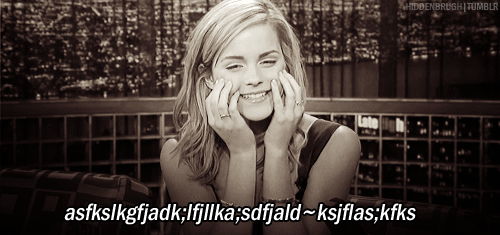 The story is about an assassin ,as you can probably know by the title, called Celaena Sardothien (such a pretty name!). In fact, she's Adarlan's most feared assassin, Arobynn Hamel's protégé, she's bound to her master yet she doesn't listen to anyone. In this prequel to Throne of glass, Celaena went to five missions along with Sam Cortland;a fellow assassin,(this book is in fact five "mini" books); from freeing two hundred slaves after knowing the truth behind their their meeting with the pirate lord Captain Rolfe, meeting a healer on her way to the red dessert (a punishment from Arobynn), training in the dessert and seeking the letter of approval from the silent master, returning to Rifthold where nothing is the same as before then paying her and Sam Cortland(sniff)'s debt to Arobynn and leaving the guild , but after that the unspeakable unforgettable most horrible thing happened, and of course you have to read the book to find out because I don't want to spoil the fun.
As you can already guess, I really really REALLY love this book, its twisted unpredictable events made me anticipating the next move,I was asking myself during the whole book "what's gonna happen next?", I truly lived with the characters. I've also read the next two books within the next 2-3 days (you would see the reviews soon ). Such a great book, really, if you haven't read it yet, it's the perfect time to consider reading it soon.
So, this is it for today, I hope you enjoyed reading this post as much as I enjoyed reading the book. Also, give me what do you think about the book, characters….? I'd love to hear your thoughts 🙂