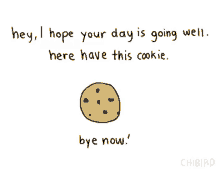 Title: Piercing Through The Silence
Author: James Sandepp
Genre: YA Fantasy
Publication Date: 12 Sep 2019
"Stop the process."
The dying words of a woman heeded Marinette of the potential dangers of the world.
Living in the town of Thomson, Marinette lives in a world where no one is able to speak. In the midst of this tragic encounter with the woman, Marinette makes a sound. The first sound the world has ever heard of.
As she is thrust into the underbelly of a society where "Silence is the Order", the world for Marinette will never be the same again. Is she the first in many generations who has discovered the ability to speak? And, if so, how is that even possible? And what exactly is the process?
First of all, I would like to thank the author for sending me an e-copy of this book in exchange of an honest review…. Thank you!
What I like most about this one is its originality. Personally, I've never read a book about people who can't talk, who lost the ability to make a sound. It was quite entertaining to read and imagine living with Marinette -the main character-in a world where silence is the order.
After Marinette witnessed the death of a woman in a tragic accident while saying over and over "Stop the Process" and the shock of her releasing a sound for the first time ever, the whole book goes on and on about Marinette playing searching for an explanation to "the process" while trying to understand how was she able to make a sound which got her in a LOT of trouble
Despite the fact that I enjoyed the idea of the book, but I found myself on more than one occasion really really bored and I actually took days to complete it in fact, I've read about two books while taking a break from this one.
The writing style was good and simple which was great but ,at the same time, it makes things..ummm…