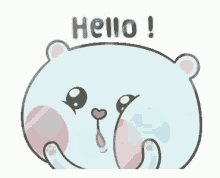 Hope you're all doing great! …How have your week been?
…. Mine was quite busy with college work as per the previous ones
Ps. Clicking the images (the book cover and the author's pic) will lead you to the Goodread page.
To five-year-old Jack, Room is the entire world. It is where he was born and grew up; it's where he lives with his Ma as they learn and read and eat and sleep and play. At night, his Ma shuts him safely in the wardrobe, where he is meant to be asleep when Old Nick visits.
Room is home to Jack, but to Ma, it is the prison where Old Nick has held her captive for seven years. Through determination, ingenuity, and fierce motherly love, Ma has created a life for Jack. But she knows it's not enough…not for her or for him. She devises a bold escape plan, one that relies on her young son's bravery and a lot of luck. What she does not realize is just how unprepared she is for the plan to actually work.
Told entirely in the language of the energetic, pragmatic five-year-old Jack, ROOM is a celebration of resilience and the limitless bond between parent and child, a brilliantly executed novel about what it means to journey from one world to another.
Emma is the youngest of eight children of Frances and Denis Donoghue. She attended Catholic convent schools in Dublin, apart from one year in New York at the age of ten. In 1990 she earned a first-class honours BA in English and French from University College Dublin, and in 1997 a PhD (on the concept of friendship between men and women in eighteenth-century English fiction) from the University of Cambridge. Since the age of 23, Donoghue has earned her living as a full-time writer. After years of commuting between England, Ireland, and Canada, in 1998 she settled in London, Ontario, where she lives with her partner and their son and daughter.
When I started Room, I knew perfectly well what I was getting myself into, I knew what inspired the author to write it and the kind of stuff that will generally take place in there. What I wasn't expecting was that the novel would be in FACT written from the perspective of a five years old child! Like, a FIVE years child who have spend his whole life living in a room of 11×11, which he calls Room.
I think the author's choice to write such a novel from such a POV didn't really work well, at least for me. I found quite hard to relate or like, understand what he's talking about; he refers to objects in Room as if they're a breathing thing and it may have been okay if it wasn't for the whole novel!! Like, do you know how many times he said that he had some and something about left and right and I was quite confused, it was after some chapters that I finally got it ……He was talking about breastfeeding *facepalm*
The book was mainly two parts; the first is Before escaping and the second is AFTER escaping. The first part was quite monotone and boring, he just talks about Dora and Sponge bob and Dylan (from a children's book) and the normal simple things he does with his mother, who he calls Mommy Ma. He refers to the person holding them hostage as Dad Old Nick. The surprising thing is that…..The second part was no better than the first!! I think it lacked the emotional effects that I was hoping to find. I mean, we're talking about a five yo CHILD who spent his life in a room believing that everything outside of it is just Outer space, unreal, just in TV. He never saw anybody I mean physically besides his mother (and Old Nick from the times he got glimpses of him while he's inside the wardrobe), or made any kind of contact or talked to in any way. Then, after they escaped, the changing period wasn't really what it normally would be like, it was just too good to be true.
I hoped for a chapter from the mother's pov, unfortunately there was none. I think the story is one worth telling, but the way it was written wasn't good.
*I'm an Amazon Affiliate so if you make a purschase through my link, I'll get a small commission at no extra fees for you of course.Thank you!<3