It's really joyeful scary how fast time goes. 2022 is very very near guys!!!
How are you feeling about that?!
Since my October tbr surprisingly went according to plan–I managed to read eleven books!!, I decided I'll do another one for this month. November will be more busy for me (mainly because of Uni), but I'm hopeful I can squeeze at least these four.
---
Were We Awake by L. M. Brown
This is a collection of short stories and while I'm not that big of a fan of short stories, I'm looking forward reading this one. Actually, I'm currently reading it and so far, I just started, it's quite good.
Shadow and Bone by Leigh Bardugo
I'm trying to read the books I've wanted to but haven't got the chance to read. One of the series I've always been excited to read is the Grishaverse trilogy and I decided that this would be the perfect time to do so!
We Are 100 by Nathan Timmel
This was kindly sent to me by the author and I'm quite intrigued to know what it's about. All I do know that it's a thriller about this guy who wants to revenge his wife's death, he meets this woman who promises that he'll get just that, he blows up a building after interrupting the company board meeting, and–as the FBI agents will discover–there are other ninety-nine people just like him waiting for their turn.
Malibu Rising by Taylor Jenkins Reid
This one is one I've seen a couple of time but I don't really know what it's about (I'm afraid that the blurb might be spoily). However, I heard that it's great and it was highly recommended so I decided to give it a go.
---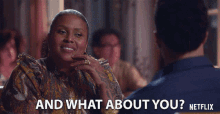 What are you planning to read this month?! Have you read any of the above books? Any books you'd recommend?!