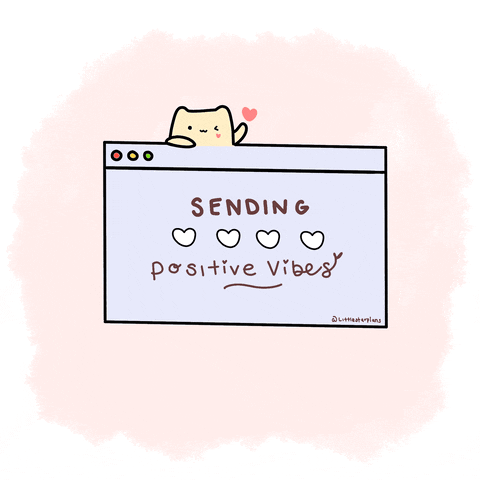 Hello and welcome!! It's been a while since my last post and I really miss talking with y'all!
Firstly, how have you been?! Hope life is treating you with kindness and compassion (which I like to think it does even though sometimes it's hard to see it <3)
Secondly, are you taking part in the Magical readathon??
If yes: Hi, nice to meet you! I'm Daelin, from the Arcane guild and my calling is an illusionist rogue. What about you?!?
---
The prompts I have for this semster are:
P.S. Clicking on a cover will take you to its Goodreads' page.
---
O in Shapeshifting
O- Wings on the cover:
I got really excited when I read this because it would perfectly fit a book I've been wanting to read for AGES!! Six of Crows by Leigh Bardugo
Blurb:
Ketterdam: a bustling hub of international trade where anything can be had for the right price—and no one knows that better than criminal prodigy Kaz Brekker. Kaz is offered a chance at a deadly heist that could make him rich beyond his wildest dreams. But he can't pull it off alone. . . .
A convict with a thirst for revenge

A sharpshooter who can't walk away from a wager

A runaway with a privileged past

A spy known as the Wraith

A Heartrender using her magic to survive the slums

A thief with a gift for unlikely escapes
Kaz's crew is the only thing that might stand between the world and destruction—if they don't kill each other first.
D in Art of Illusion
O-Book I don't know much about:
For this prompt, I decided to go with Generation Manifestation by Steven Bereznai, which I got through Edelweiss. I don't really know much about it other than it has a cool cover.
Blurb:
TESTING DAY IS COMING.
The Genetic Wars that turned most of the planet into a wasteland are over. The so-called "dregs" (DNA regulars) and superpowered Supergenics now live separately from each other—the Supergenics in the shiny towers of Jupitar City; the dregs across the river in the squat concrete buildings of the boroughs. But some dreg parents bear Supergenic children; under repressive laws, they must be sent to live with their own kind.
THEY ARE GEN M.
To find these special few, every teen faces Testing Day. When her turn comes, socially isolated Caitlin Feral is determined to Manifest powers like the heroes in the comic book propaganda she loves. If she fails, she faces a lifetime of loneliness and drudgery in the boroughs.
How much is Caitlin willing to sacrifice to be a supergirl?
When she uncovers dark secrets, does she dare start another war to reveal the truth?

And…who will pay the price?
Q- Book under 300 pages:
I think this would be the perfect opportunity for me to finally pick up Confess by Colleen Hoover, I can't wait to read it!!
Blurb:
Auburn Reed is determined to rebuild her shattered life and she has no room for mistakes. But when she walks into a Dallas art studio in search of a job, she doesn't expect to become deeply attracted to the studio's enigmatic artist, Owen Gentry.

For once, Auburn takes a chance and puts her heart in control, only to discover that Owen is hiding a huge secret. The magnitude of his past threatens to destroy everything Auburn loves most, and the only way to get her life back on track is to cut Owen out of it—but can she do it? 
D- Pick a prompt from the last semester
For this, I decided to pick "book featuring romance", which would be perfect for Colleen Hoover's Regretting You that I had on my shelve for quite a while now.
Blurb:
Morgan Grant and her sixteen-year-old daughter, Clara, would like nothing more than to be nothing alike.
Morgan is determined to prevent her daughter from making the same mistakes she did. By getting pregnant and married way too young, Morgan put her own dreams on hold. Clara doesn't want to follow in her mother's footsteps. Her predictable mother doesn't have a spontaneous bone in her body.
With warring personalities and conflicting goals, Morgan and Clara find it increasingly difficult to coexist. The only person who can bring peace to the household is Chris—Morgan's husband, Clara's father, and the family anchor. But that peace is shattered when Chris is involved in a tragic and questionable accident. The heartbreaking and long-lasting consequences will reach far beyond just Morgan and Clara.
While struggling to rebuild everything that crashed around them, Morgan finds comfort in the last person she expects to, and Clara turns to the one boy she's been forbidden to see. With each passing day, new secrets, resentment, and misunderstandings make mother and daughter fall further apart. So far apart, it might be impossible for them to ever fall back together.
O in Psionics & Divination
O- Story featuring time travel
This one was quite tricky for me because I don't have any books with time travel. Luckily, a quick search and I found a book that I didn't know much about but was very much interested in; A discovery of Witches by Deborah Harkess!
Blurb:
A richly inventive novel about a centuries-old vampire, a spellbound witch, and the mysterious manuscript that draws them together.
Deep in the stacks of Oxford's Bodleian Library, young scholar Diana Bishop unwittingly calls up a bewitched alchemical manuscript in the course of her research. Descended from an old and distinguished line of witches, Diana wants nothing to do with sorcery; so after a furtive glance and a few notes, she banishes the book to the stacks. But her discovery sets a fantastical underworld stirring, and a horde of daemons, witches, and vampires soon descends upon the library. Diana has stumbled upon a coveted treasure lost for centuries-and she is the only creature who can break its spell.
Debut novelist Deborah Harkness has crafted a mesmerizing and addictive read, equal parts history and magic, romance and suspense. Diana is a bold heroine who meets her equal in vampire geneticist Matthew Clairmont, and gradually warms up to him as their alliance deepens into an intimacy that violates age-old taboos. This smart, sophisticated story harks back to the novels of Anne Rice, but it is as contemporary and sensual as the Twilight series-with an extra serving of historical realism.
---
So, These are all the books I want to read for the Magical Readathon, I would love to hear your thoughts on them and to know you TBR for this readathon/month!