Hiya! How are y'all doing?? Hope life is treating you good!<3
I'm coming back with another book review. Today's book is Confess by Colleen Hoover, a book I read part of the Magical readathon (you can read about my whole magical readathon's tbr here!)
---
Confess by Colleen Hoover
Genres: Romance, contemporary, new adult
Blurb:
At age twenty-one, Auburn Reed has already lost everything important to her. In her fight to rebuild her shattered life, she has her goals in sight and there is no room for mistakes. But when she walks into a Dallas art studio in search of a job, she doesn't expect to find a deep attraction to the enigmatic artist who works there, Owen Gentry.
For once, Auburn takes a chance and puts her heart in control, only to discover that Owen is keeping a major secret from coming out. The magnitude of his past threatens to destroy everything important to Auburn, and the only way to get her life back on track is to cut Owen out of it.
To save their relationship, all Owen needs to do is confess. But in this case, the confession could be much more destructive than the actual sin.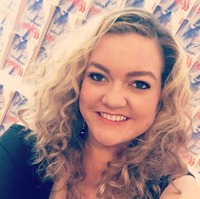 International and #1 New York Times bestselling author of romance, YA, thriller, women's fiction and paranormal romance.
She doesn't like to be confined to one genre. If you put her in a box, she'll claw her way out.
Founder of www.thebookwormbox.com charity and Book Bonanza.
I've read a few Coho books before and most of them were overrated in my opinion. However, they're not not enjoyable either so every time I see a book of hers, I grab it immediately.
Confess follows the story of Auburn who is living through some tough times. Accidentaly, on her way back from a disheartening appointment, she stumbles over this art studio looking for someone to work the night. She takes her chances–besides, who wouldn't say no to 200$ for 2 hours–and she ends up getting interested in Owen Gentry, the artist working there. Things quickly gets deep between them but they can't be together because of Owen's secrets.
First of all, I absolutely LOVED the idea of including real confessions into the story (Owen collects anonymous confessions and ultimately picks up the ones who get his creative juices flowing). It made it more real, more engaging, and more emotionaly stimulating/provoking. It was cleverly integrated into the writing and I just think everything flowed seamlessly.
The characters were nicely written, but the thing that's been bugging me is how fast they got together. Like they'd just met a few weeks and they're talking/acting as if they've been together for years!!…I personally can't stand instant love. I think it's very unrealistic, dangerous and frustrating–I know this is just fiction but it still irritate the sh*t out of me. There wasn't enough time for the chemistry to properly sprout and grow, it was more "one second we don't know each other, the next we're in love and soulmates".
Owen is definitely an interesting character, I liked that he's quite different from the usual effortlessly charming male interests. He's quirky, enigmatic, and artistic; traits I absolutely adored seeing in play when reading! But, I must admit that it was off-putting when he started acting all possessive and made to be kind of a hero that'll come and save the distressed damsel. I actually think Trey (we don't like this one) was put there just so that Owen can be the "hero/savior".
Auburn was okay too. She made some questionnable comments sometimes, but overall she was a good person put in an impossibly difficult situation. I liked the addition here (if you've read the book, you know what I'm talking about), it was really surprising and sweet and heatbreaking.
---
Hwve you read Confess? What's your favorite Coho book(s)??