Hello and welcome back to another book review!
Today's book is another book from my Magical readathon tbr. Let's get right to it, shall we!?
---
A Discovery of Witches (All Souls #1) by Deborah Harkness
Genres: Fiction, fantasy, paranormal
Blurb:
A richly inventive novel about a centuries-old vampire, a spellbound witch, and the mysterious manuscript that draws them together.
Deep in the stacks of Oxford's Bodleian Library, young scholar Diana Bishop unwittingly calls up a bewitched alchemical manuscript in the course of her research. Descended from an old and distinguished line of witches, Diana wants nothing to do with sorcery; so after a furtive glance and a few notes, she banishes the book to the stacks. But her discovery sets a fantastical underworld stirring, and a horde of daemons, witches, and vampires soon descends upon the library. Diana has stumbled upon a coveted treasure lost for centuries-and she is the only creature who can break its spell.
Debut novelist Deborah Harkness has crafted a mesmerizing and addictive read, equal parts history and magic, romance and suspense. Diana is a bold heroine who meets her equal in vampire geneticist Matthew Clairmont, and gradually warms up to him as their alliance deepens into an intimacy that violates age-old taboos. This smart, sophisticated story harks back to the novels of Anne Rice, but it is as contemporary and sensual as the Twilight series-with an extra serving of historical realism.
Deborah Harkness is a #1 New York Times bestselling author who draws on her expertise as an historian of science, medicine, and the history of the book to create rich narratives steeped in magical realism, historical curiosity, and deeply human questions about what it is that makes us who we are.
This is one of the hardest books I've had to review, or so I feel at the moment. I'm quite confused about what exactly to think of it. On one hand, I think it includes a lot of brilliant ideas and integrating different domains and creatures in one book was really wonderful. However, on the other hand, I think it was too long and could do with way less scenes and details.
There's also the matter of things that I didn't like, but were very easily justified–the problem is I'm not buying into these "explanations"…Like, for example, Matthew gets to act all possessive and controlling but we can't comment on that because he's a predator and he can't help himself but be drawn to a prey, and she should just stop aggravating/angring/arguing with him since that activates his "instincts."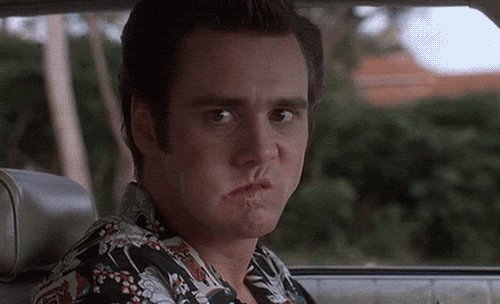 This is a story about a witch named Diana who, after her parents are bruttaly killed when she was very young, decides that she wouldn't use her powers unless absolutely necessary and is instead trying to be a hard working historian. That was exactly the reason why after accidently calling an enchanted book, she immediately put it back to where it came from, not realizing that now every creature (vampires, witches, and daemons) are hot on her heels because they've been looking for it for centuries. Among those, a vampire called Matthew is the one who approached her first and they eventually teamed up to find the book and also protect themselves against the threats coming their way.
I think this book was brilliantly crafted, the author managed to use her expertise as a historian to include more realistic details into the story. The thing is there was too much, especially the details. OMG THE DETAILS!! There was so many unecessary details that I think the book would have been better without, it just made reading it quite a chore. Going in, I definitely didn't envision that almost 70~80% of the book would be useless things like how much she likes tea or how much he likes wine…Also, what's with the sniffing before tasting?!! It was like they got distracted around 100 pages in and the plot wasn't brought up until there was like 100 pages left, and this is a ~500 pages book!
Overall, I think this has great potential but was poorly done. Hope the other books get better. (if you've read any of her books, I would love to hear your thoughts!)
---
Have you read A Discovery of Witches? Is there a book about vampires and witches you'd recommend?!