Happy Monday! Hope you're having a great day…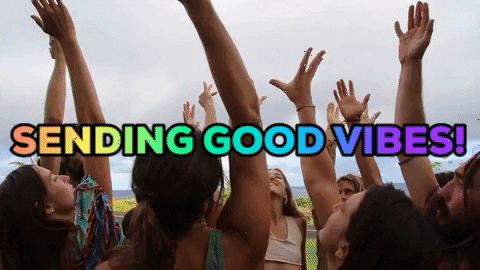 Guess what?! What?? This is also a book I've read last year for BBNYA that I haven't posted the review of until now for some unknown reasons. Better late than never though, right?!
---
Odriel's Heirs by Hayley Reese Chow
Genres: Fantasy, YA
Blurb:
The brave, burning with fire, harnessed the Dragon's Rage….

As the Dragon Heir, seventeen-year-old Kaia inherited the power of flame to protect her homeland from a godlike necromancer's undead army. But after centuries of peace, the necromancer has faded to myth, and the Dragon Heir is feared by the people. Persecuted and cast out, Kaia struggles to embrace and control her seemingly useless gift while confined to her family's farm.

But when the necromancer's undead terrorize the land once again, Kaia runs away to join the battle.

With the help of her childhood rival, the handsome Shadow Heir, and a snarky, cursed cat, Kaia must figure out how to control both her fire and her confidence in time to save Okarria. If she fails, she will sacrifice her family, her new friends, and the enchanting world she has only just begun to see.

And time is running out.
Hayley Reese Chow is the author of Odriel's Heirs, the 2020 winner of the Florida Author Project. She also has short and flash fiction featured in Lite Lit One, The Drabble, Bewildering Stories, Teleport Magazine, and Rogue Blades Entertainment's anthology, As You Wish.
Until recently though, she's mostly done a lot of things that have nothing at all to do with writing. Her hat collection includes mother, wife, engineer, USAF veteran, reservist, four-time All American fencer, 100 mile ultramarathoner, triathlete, world traveler, book inhaler, and super nerd.
Odriel's Heirs is the first book in the Odriel's Heirs trilogy.
I didn't read the blurb before I started reading, so I didn't have the slightest idea of what to expect. From the cover, I knew it was a fantasy with people who have powers, which was partly true.
I quite like the style this book followed, it wasn't exactly original but it was definitely enjoyable. I like how there are three heirs; one is the Dragon Heir, the second is the Shadow's Heir, and the third is the Time Heir, with each wielding their own type of power (fire, invisibility, and healing powers). I really liked that it wasn't something thrust upon one person who had to save the world, it was rather a team responsibility, each one helping the other.
The writing style was also something I liked, it was just right. In addition, the pacing was never slow or boring, it was mostly fast paced, which worked quite well for the story.
I found the characters really likable (for the most part), I liked how humanly they are despite having magical powers. I also admired how the characters evolved throughout the story and, even though there is still so much to resolve and some throwbacks, they've come a long way and are in a better place than the beginning.
---
Sooo, what do you think of Odriel's Heirs? Have you read it yet??