Hello and welcome to another book review!
Hope y'all are doing well <3. Today's book is one that I'm VERY excited to talk to you about.
So without further ado, let's jump right in!!!
---
The Trope by Stella Stevenson
Genre: Romance
Expected publication: November 22nd 2022
Blurb:
The two constants in Maggie's life have always been books and her anxiety. A close third is that she's been in love with her best friend's older brother her whole life, not that she's ever told him. She prefers to keep her thoughts of love and desire in the stories she writes, and that works out well for her… until her readers find her first novel unbelievable and her characters devoid of any real chemistry.

So, what's a writer with only fictional experience supposed to do? Fake it, of course. Dean is willing to fake a relationship to help her writing. Secretly, Maggie is hoping their time together will make him fall head over heels for her, but something is missing—the spark, the chemistry, the heat—and now she's struggling to reconcile her longtime fantasy with reality.

Then there's quiet, grumpy Mac. The more time Maggie spends with Dean, the more Mac appears in her life and her thoughts. She's read this book before, she knows how it's supposed to end, but all her carefully laid plans are unraveling. Her lifetime of romance novels never prepared her for this. Could it be that she doesn't understand love at all?
First of all,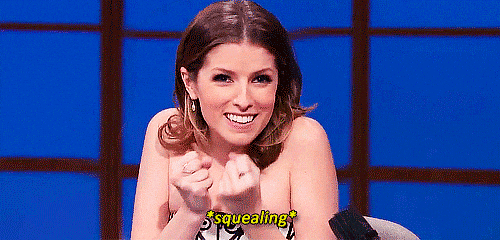 This is just one giant piece of awesomeness, cuteness, and happiness. Everytime I remember this exists? I feel full and happy, I'm buzzing, floating, flying…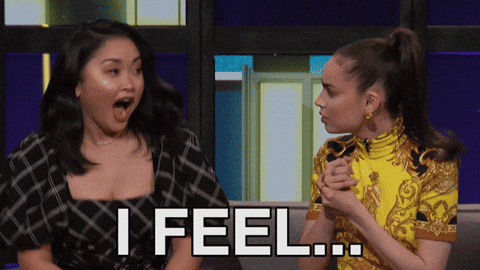 This is the perfect entertaining, toe-curling, and heartwarming book I didn't know I needed until I experienced it. Choosing to read this is hands down the best thing I've done this month (and my life probably), I can't freaking wait for the day I get to reread it and I just finished it!!!
The prologue is a smash. We have this little five-years-old girl that admits in front of her Kindergarten friends that she wants to be a writer when she grows up, someone tries to bully her, she stands up for herself. She did get a panic attack afterwards but that was the starting point, which I think was hooking and helps plant the seed of the bond between us as readers and Maggie–the main character.
The book starts with Maggie, now aged twenty-five, as she sends off her first full manuscript to readers for feedback. Trying not to spoil anything for you, but you can only imagine the feelings Maggie, as someone prone to overthinking everything, experienced when the feedback claimed that her characters lacked chemistry. Her not-so-smart plan is to fake date someone to get to experience the real deal; the explosive butterflies, heated glances, etc.
I've been comtemplating what exactly brought forth all this tsunami of feelings for me, and I've come to conclude that the following are the main reasons I completely adore the book:
Umm the dedication…That was probably the most welcoming welcome–does that make sense?!–I've read so far, just that and I instantly felt that what I'm going to enjoy it.
I relate to Maggie a bit too much, thinking-patterns-wise, and I think a lot of people will too. I think she comes across so very real that for a moment I really thought she's someone I met irl.
The author did a really fantastic job building the tension and connection between the MCs–between readers and the characters too. I think her characters are not only well written, but also very flawed and possess their unique humane caracteristics.
---
Does The Trope sound like something you might enjoy?!