Hello everyone!! Hope you're in good health and that you're enjoying your day(s)!! ❤
I've only participated in this once some time ago. Honestly, I don't remember very much about it other than it was quite fun to write and I wanted to post more like these kind of posts but then, life and college happened and….I didn't 🙂
Anyway, Top Ten Tuesday was created by The Broke and the Bookish in June of 2010 and was moved to That Artsy Reader Girl in January of 2018. It was born of a love of lists, a love of books, and a desire to bring bookish friends together.
---
Today's topic is: Reasons Why I Love Fantasy
Here are the 5 reasons that I came up with 🙂
Fantasy is such a beautiful and creative genre that I've always loved immersing myself in. I love reading about magical realms and creatures and all the powers and amazing things that come along with it.
Dragons…..Hippogriffs…..Vampires…..Werewolves…..Mermaids…..Banshees…..Pirates…..Witches…..Pigmypuffs…..Okay, you got it, I don't think I'll ever stop!! I basically live for that! Like, a giant dragon with great wings and burning flames?!?!?
I think that Fantasy, even though it's about unrealistic things, is something really important. When we're reading/watching fantasy books/movies, we use a lot of imagination and creativity and cells which I believe is pretty good for our brains…..Right?!
It can be a sort of an escape, or more like a rest/pause from the world we live in, it can be quite overwhelming sometimes and fantasy can be just the thing for you to fly through it all!
I find that most fantasy books/movies have very valuable pieces of advice that can be developed and used in real life. We learn the bad and good impact(s) a thing can have, like magic.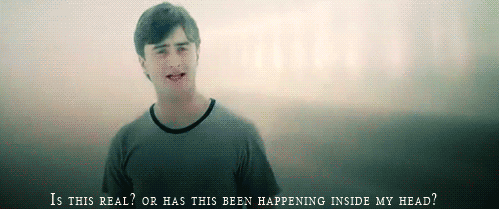 So, that was today's post, hope you like it!!…. What's your favorite genre(s)?!? And why?!